Tubes Manufacture and Retubing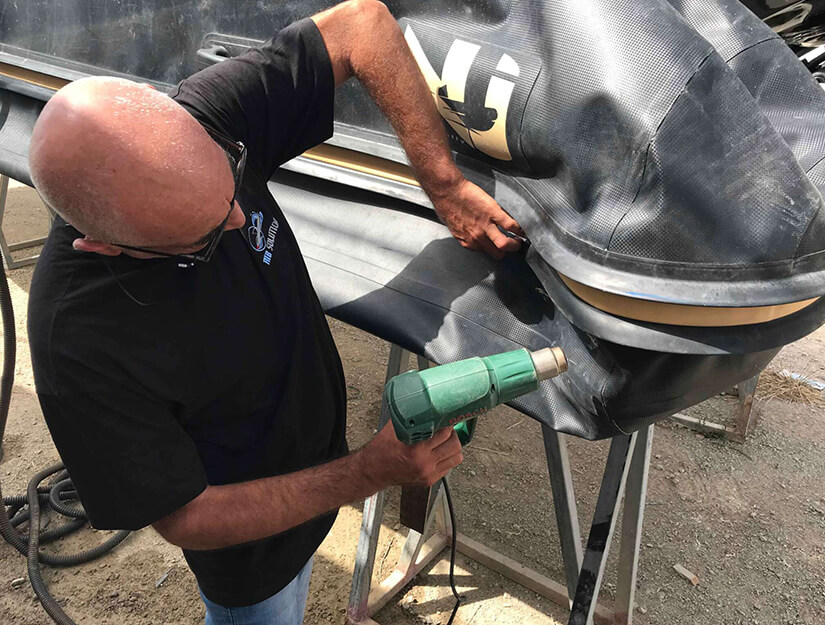 We are the most competitive in the market when we talk about RIBs tubes manufacture, retubing and reparations.
We can match price and beat any quote that you got!
Our Tubes are manufactured from the highest quality Hypalon coated fabric.
We can easily supply the new tubes together with a fitting kit for self installation. Fabrics are available in a wide choice of colors together with a choice of different rubbing strakes, handles, wear patches and other accessories.
We are specialists in RIB reparations as well and we offers a comprehensive range of servicing and refurbishment work for all types of RIBs, inflatable boats and dinghies. We have a number of highly trained staff all with many years' experience in the inflatable boat industry who ensure that any damage your RIB may have suffered, no matter how large or small, is repaired to the highest standard.
Many older boats can now be given a new lease of life by having a new set of tubes fitted. Why not increase the lifespan of your RIB and ask us for a quote for a retubing. We hold a vast range of templates, built up over the past 25 years of different models, and even if your boat is not amongst them, we can create new tubes using the old ones as templates.
When we do a retubing for a RIB we use hypalon of first quality such as ORCA for example a type of material that has  high resistance to UV, abrasion and extreme temperatures…. This material  is specifically designed for professional or leisure inflatable structures to be used on the water and permanently exposed to sun, sea and weather.  ORCA range is available in more than 30 colors and 4 surface finishings.
Typical repairs carried out are to: leaks and tears, damaged cone ends and general wear.
We also offer replacement of strakes, handles and valves.
Contact us for a quick quote !
Choose your hypalon RIB TUBE Colour
Hypalon type range and properties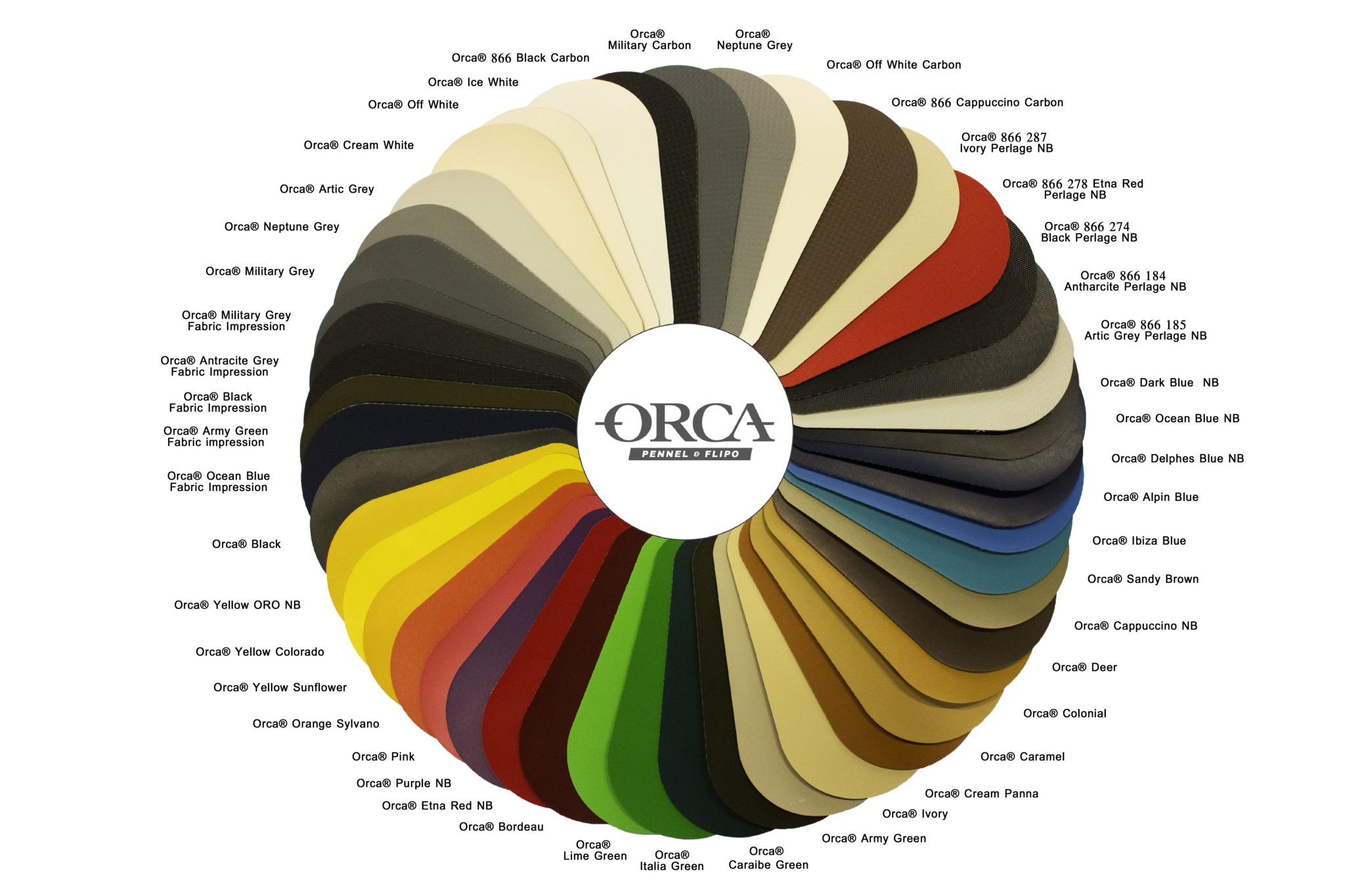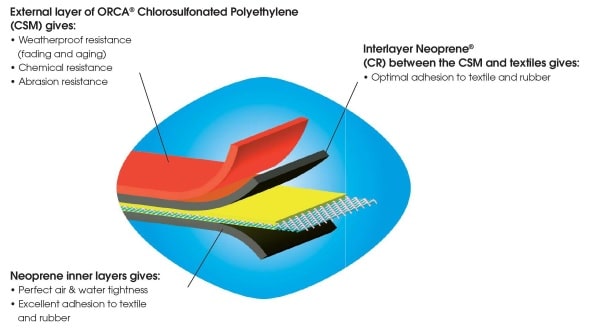 Have a Questions? Call Today!