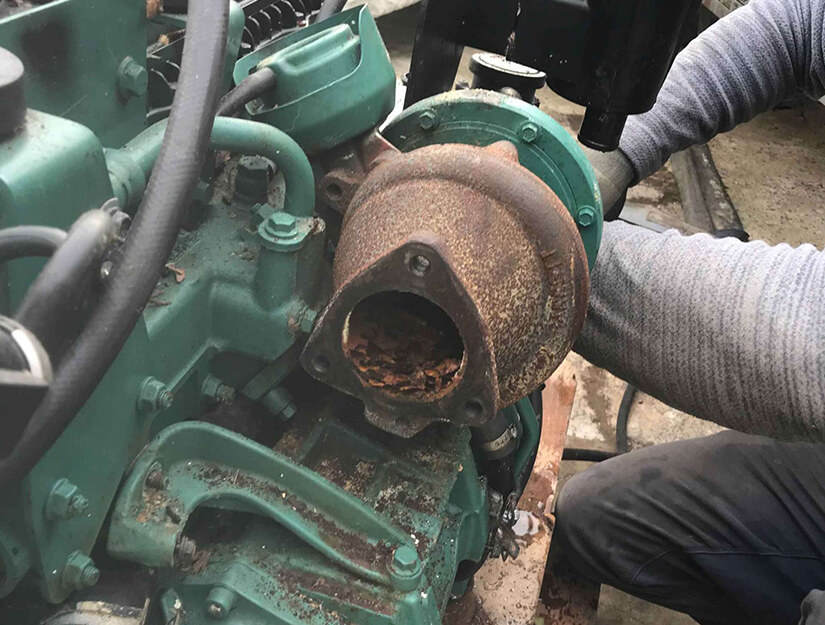 RIB SOLUTION provides all the necessary mechanical services to help maintain your boat engine/s in top condition.
Our boat mechanics are trained in all categories from the larger yacht division, to smaller yacht tenders, as well as in all the marine propulsion systems that those may include.
You can trust us confidently with all inboard engines from one cylinder to v12 motors, whether it's for a small pleasure boat or a high performance racing engine, we can assist in all  mechanical maintenance and fine tuning. The same can be said for outboard engines from 2 to 4 cylinders all the way up to 627 horsepower.
Jet boats/tenders is another predominate category that we service, furthermore if you are considering modifications or installations, we can mechanical assess you in all the aspects
At RIB SOLUTION we have a mobile marine mechanic group with unparalleled knowledge and craft that can readily provide engine service including rescue pick up and shipyard handling in case needed.
We can guide you also in the correct re-powering process, with the propeller choice, the re-distribution of weight for your engine, the prop testing and  the engine tuning with the carburation balancing and fuel/air mixture
Our engineers are able to install, service, repair and rebuild any make of marine engine. Below some of the services that we provide.
Engine servicing
Full engine and drive rebuilds
Engine maintenance
Engine repairs
Installation of new & reconditioned engines and drives
Engine alignment
Fuel testing
Engine report
Contact us and we will be glad to help you !