WHAT IS RIB SOLUTION
RIB SOLUTION is a company that repair, refit, rent and sell rigid inflatable boats (RIB)
We were  born from an idea to make more practical and efficient the nautical experience, developing a concept that is surrounded all over the rigid inflatable boats (RIB).
The main focus of this business is the refit of this boat types utilizing the best materials and workforce experience. Our professional 360 degree experience allow us to edit and repair boat settings in any possible field: mechanical, carpentry, on-board electronic and much more.
We love the "wow" factor and we strive to provide to our clients the best service in the market.
We manage a rib charter fleet that is located in Ibiza-Spain, where we will let you experience the best sea journey that you ever had.
Ultimately we are sea-friendly and this characteristic emphasize a lot our work ethic and our respect that we have towards any business relationship that is produced along our way.
WHAT WE DO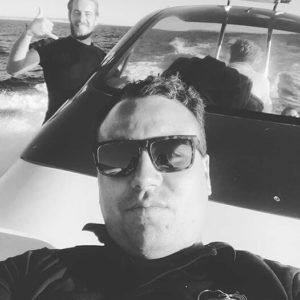 RIB SOLUTION carries any kind of service for the RIB boats.
Our expertise varies around any aspect of the boat maintenance and reparations.
We repair and change tubes of your RIB, we service your engines, we carries carpentry and paint jobs and more.
At RIB SOLUTION we take pride of what we do, for this we treat your boat as it was ours because we really like what we do for living and for this reason we offer a complete management plan for your vessel.
For example, we can take care of your mooring plan, your boat administrative papers and licenses, the winter storage and all the other service related to the boat maintenance and reparations.
Moreover we can also offer your a competitive plan where we can charter your boats when you don't use it, so you can make some profit from having it, we think smart, let's think together like this !