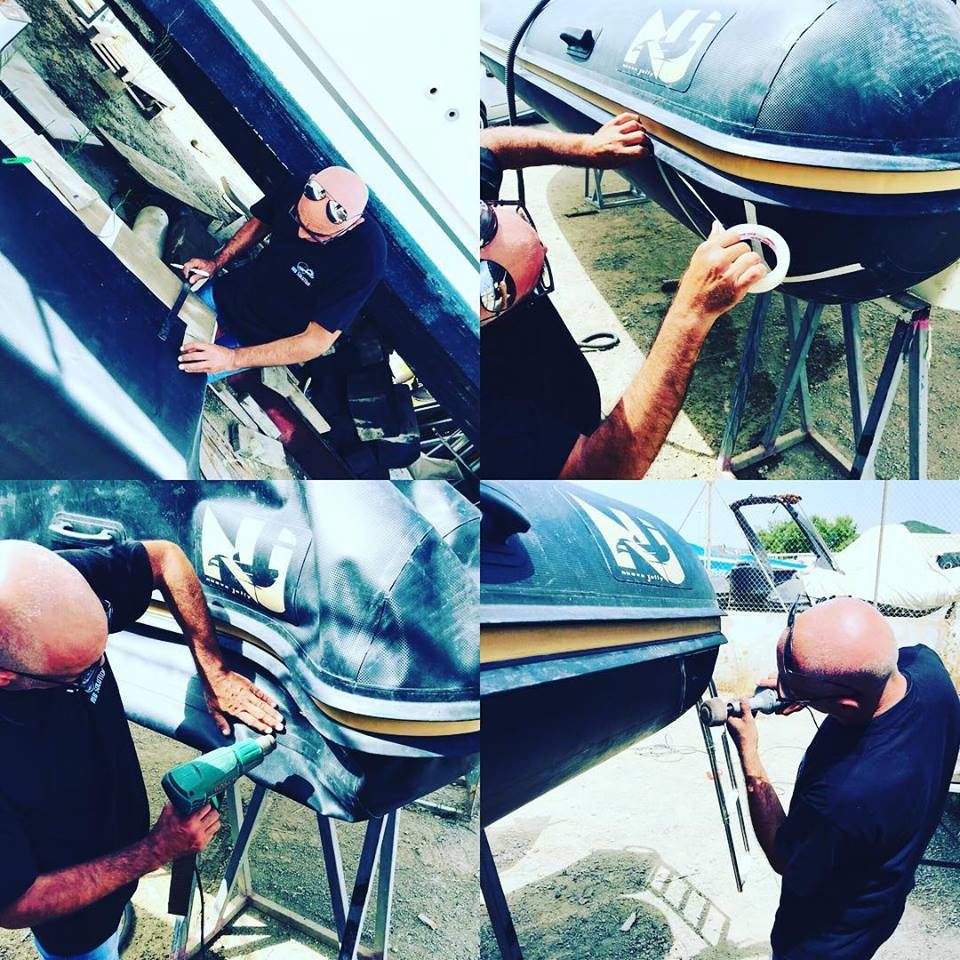 We have some of the most experienced staff in our team in order to ensure that any tube damage your Rib may have suffered, no matter how big or small, is repaired to the highest standards using the best quality materials and leaving the minimum of cosmetic damage.
Rib repair is more than just sticking a patch over the tube damage. It is important when carrying out a repair to a Rib that it is air tight and completed to leave the minimum of cosmetic damage.
At RIB SOLUTION we have developed techniques using internal and external patching that enable us to blend in any repair so the eye is not drawn to the damaged area.
RIB SOLUTION can carry out re-tubes, repairs and alterations to both Hypalon and PVC Ribs and inflatables.
We are recommended by, and carry out work for, some of the biggest manufacturers and insurers in the industry and can work directly with your insurance company if required.